Gamified loyalty: It's more than a little something catchy
Gamification has become a powerful mechanism within the design of loyalty programmes due to its success in motivating customers to perform specific actions or change their behaviour.  It can motivate them to do tasks that they might otherwise find too serious (save money), too much effort (go to gym), too expensive (upgrade a data plan) or too boring (update personal details).
| | |
| --- | --- |
| ❝ | Works well for companies that want their customers to engage more, rather than those that only want to drive transactional behaviours |
Utilising the principles of gameplay to engage and motivate customers, Gamification works well for companies that want their customers to engage more, rather than those that only want to drive transactional behaviours. For this reason, new and existing loyalty programmes are adopting Gamification almost every day. Recent examples include: EasyEquities' Thrive Challenges, Woolworths WRewards' VIP Scratch Card, Shoprite Spin2Win, Vodacom Vodabucks, UCount Goals & Gains and Discovery Vitality.
Ultimately, gamification's power lies in encouraging loyalty programme members to engage with a product or brand because they want to, not because they have to. It uses two overarching methods – extrinsic and intrinsic motivation – to do this.
| | |
| --- | --- |
| ❝ | Over time extrinsic motivators can lose their lustre |
Traditionally, loyalty programmes have relied on extrinsic motivation to drive the customer behaviours they want to encourage. This approach uses external factors – points, vouchers, coupons and tiers – to materially reward the desired behaviour change. And the approach can be pretty effective. Who doesn't enjoy earning a discount or exchanging points for a reward? But over time extrinsic motivators can lose their lustre, becoming less effective and costly to maintain.
Increasingly, loyalty programmes are incorporating intrinsic motivation, which uses a customer's personal goals and desires to elicit a positive emotional response and encourage continued re-engagement. Over the longer-term, this approach not only motivates customers to change their behaviour, but it serves to facilitate their personal growth and achievement through the tasks they complete.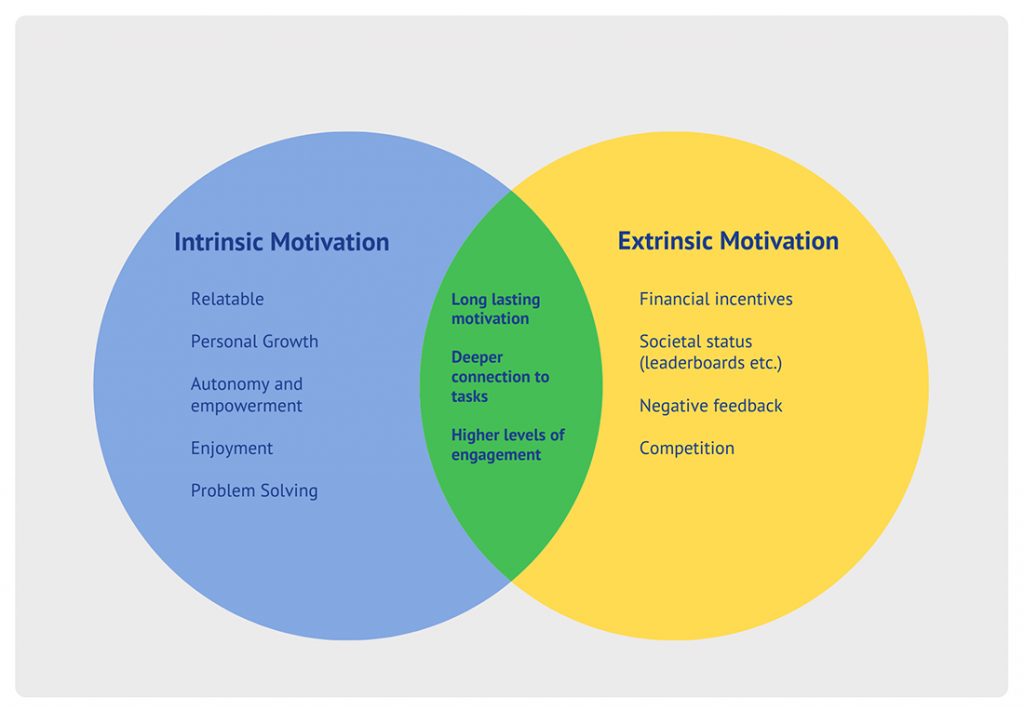 Intrinsic rewards that can work well for loyalty programmes include:
Relatedness – feeling that the organisation cares about what matters to them
Growth & Knowledge – feeling that they have a more solid understanding of the product and how it can help them
Autonomy & Competency – linked to growth and knowledge, users feel empowered by being able to use the service or product on their own, without difficulty.
Examples of gamified elements include:
Micro-behaviours – everyday small targets, like visiting an app, with small delights like instant points
Creating competition – like community leader boards or competitive challenges among friends
The element of surprise – like scratch cards, prize wheels and games of chance
Achievement – offering bonus rewards for continuity or reaching higher limits.
| | |
| --- | --- |
| ❝ | The best loyalty programmes combine both extrinsic and intrinsic motivators to promote a personalised experience |
The best loyalty programmes combine both extrinsic and intrinsic motivators to promote a personalised experience for their members, which leads to greater engagement and stronger customer retention.  EasyEquities Thrive programme, for example, has used its members' intrinsic motivation to achieve growth, autonomy and competency to encourage them to learn more about the investment market and ultimately make sounder investment decisions. Extrinsic motivators, in the form of discounted brokerage fees, add an extra incentive and this combination resonates strongly with their customer base as they are gaining on multiple levels through this engagement.
Reward costs is an important consideration when designing a loyalty programme, and gamification, if done well, can be a very cost effective addition to a programme:
There is a far lower chance of natural behaviour cannibalising the available budget as rewards are only issued following a customer's proactive engagement;
By engaging customers on a regular basis, expensive rewards are not always required and in most cases can be replaced with smaller rewards without removing the excitement for the member; and
The use of probability-based rewards ensures that each campaign can not only be accurately forecasted, but the issuing of various levels of rewards can be controlled and adapted to ensure any budget constraints are met.
Designing a gamification mechanism within a loyalty programme is not as easy as it sounds and designers need to tread a fine line of ensuring the user interface is fun and engaging but not gimmicky, whilst also ensuring that the actual desired engagement is not perceived by the end-user as simply pushing another product.
Some key elements Eighty20 has found to get the best out of gamification include: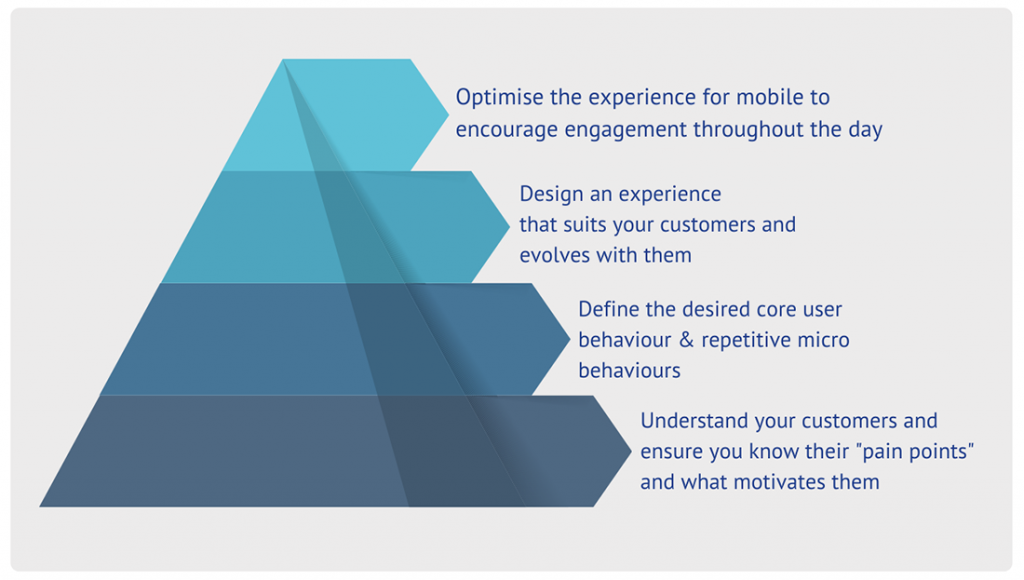 | | |
| --- | --- |
| ❝ | Gamification cannot simply replace a bad customer experience |
It's important to remember that gamification cannot motivate people to do something they simply do not want to do. A person that doesn't drive won't buy vehicle insurance no matter how clever your gamified loyalty programme is. It's also important to remember that, although one of its primary mechanisms is to make boring tasks "fun", gamification cannot simply replace a bad customer experience. As with any loyalty programme, a good product or service offering, and a good customer experience must be the foundation.
---
Eighty20 works with leading brands to design, optimise and execute gamification within their loyalty programmes. Our consumer analytics and research capabilities combined with our customer engagement products enables us to not only advise and evaluate possible solutions but also execute them as well. If you would like more information please contact us.